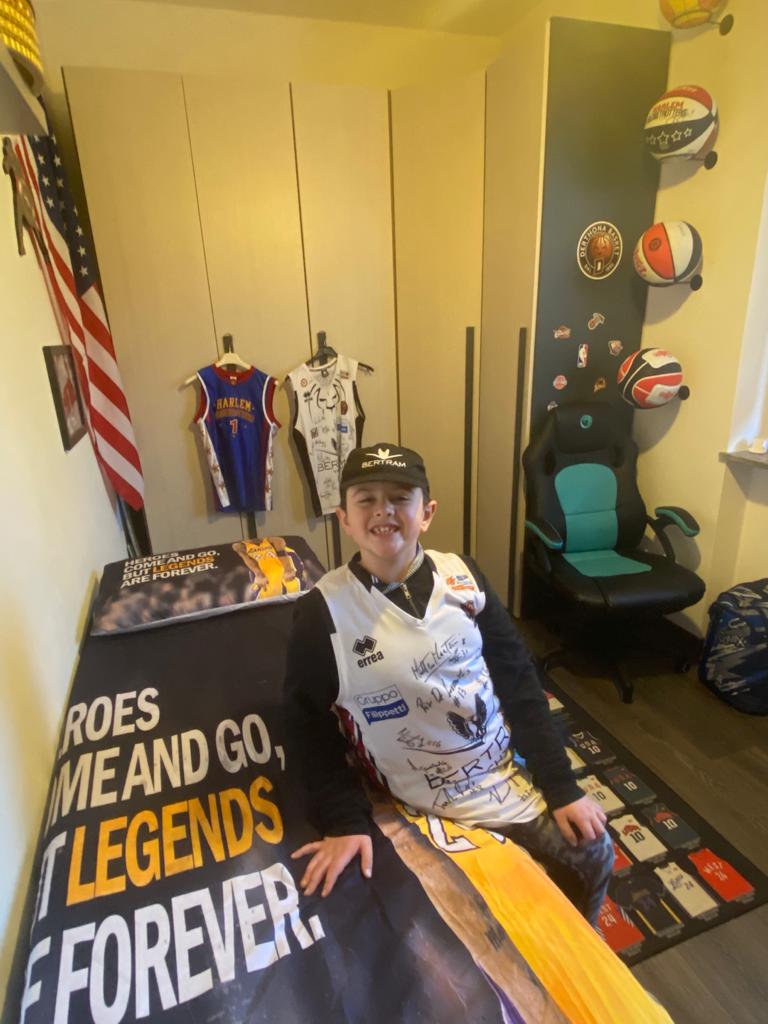 Eddy Botta è il vincitore del contest #iotifoleoni
And the winner is… EDDY BOTTA!
Si è concluso il contest #iotifoleoni, voluto e pensato da Derthona Basket con il prezioso supporto di Simecom, partner dell'iniziativa.
Sono state numerose le immagini arrivate al Club di Corso Alessandria 1 durate le settimane in cui #iotifoleoni è stato promosso sui canali social della società. Nella fase finale la vittoria è andata appunto a Eddy Botta, che ha realizzato la foto più cliccata e apprezzata dai tifosi bianconeri.
A lui va dunque la sopramaglia da gara speciale, con i loghi di Derthona Basket e Simecom, autografata da Jalen Cannon che la indossa nelle gare del campionato di Serie A2 Old Wild West.
Da parte dei Leoni, un ringraziamento a Simecom e i complimenti al vincitore.